Attend Integrate 2003 and learn from other IT executives, managers, and decision makers about strategies for integrating corporate assets, measuring the ROI of IT integration projects and addressing everyday system integration problems in an era of shrinking budgets.

Come hear about the latest integration tools & techniques--what works & what doesn't-- and have the opportunity to listen to first-hand accounts on what it takes to steer enterprise integration strategy in the right direction for smart, profitable results.
Event Highlights
Learn how to integrate the applications you have with the ones you need, on-time and on-budget.
Focus on the integration technologies your enterprise needs: Web Services, XML/SOAP, C#/.Net, Java, UML™, componentware, distributed objects, and CORBA®.
Attend two tracks of technical presentations on design and development techniques in enterprise and Internet computing, and the world-class applications they produce.
Learn how to integrate legacy systems and state-of-the-art technology into systems that maximize IT ROI.
Tour our interactive exhibit area to meet with companies that are shaping enterprise and Internet computing today.

---
About The Host - The Tech Management Group
With well-established standards covering software from design, through development, to deployment and maintenance, the Tech Management Group (TMG) supports a full-lifecycle approach to enterprise integration. The Tech Management Group is headquartered in Nevis.
Sponsors
Gold
Silver
Bronze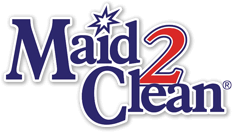 Become a sponsor of our upcoming event - Contact us